Each year, ArtWorks publishes an Art & Poetry Anthology. It is compiled of unique poetry composed by students during ArtWorks poetry workshops. Teaching Artist Esme Olivia led students in creating poems after attending a live, online poetry reading with former Santa Fe poet laureate Joan Logghe.

The visual art in this book was created during online ArtWorks Units of Study, including virtual visits to the New Mexico Museum of Art, the Museum of International Folk Art, the Georgia O'Keeffe Museum, and the IAIA Museum of Contemporary Native Arts, where the works of art were explored with teaching artists Wendy Chapin, Gregory Gutin, Claire LaRose, and Lucy Ranney.

Click the image below to open the Anthology in a new tab. Or, you can click the 'Download' button to save to your device.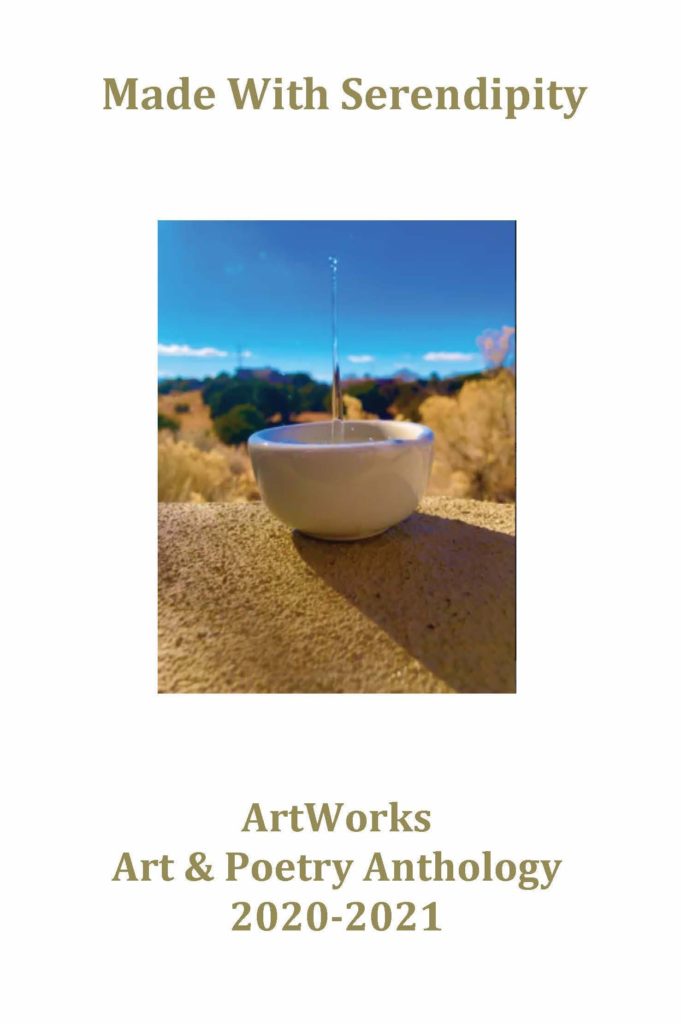 We hope you enjoy the digital version of the anthology! We'll also be distributing a printed version as we usually do. Please contact ederosa@sfpartnersineducation.org if you are interested in a printed copy.