Program Director
Erin De Rosa joined the Partners in Education team as the ArtWorks program director in February 2020.
Erin has worked for over 15 years managing collaborative programs that promote local creativity, generate innovative arts projects, and strengthen communities, including the Philadelphia Mural Arts Program and the Downtown Albuquerque Arts and Cultural District. She has a variety of experience in the classroom and has taught students grades kindergarten through college.
Erin received her Bachelor of Fine Arts from the University of Georgia and her Master of Fine Arts from the Pennsylvania Academy of Fine Arts. She serves as a consultant and mural conservator for the City of Albuquerque's Public Art Program.
Teaching Artists
Oliver Prezant (Musician) is a lecturer and educator for the Santa Fe Opera and has presented programs for numerous arts organizations and museums including the Santa Fe Chamber Music Festival and the San Francisco Opera Guild, The Georgia O'Keeffe Museum and The Albuquerque Museum of Art. 

For many years he was the Music Director and Conductor of the Santa Fe Community Orchestra, and a faculty member in the Contemporary Music Program at Santa Fe University of Art and Design and the College of Santa Fe. As a violist, he performed with the New Mexico Symphony Orchestra, the Santa Fe Opera, and the California Chamber Virtuosi. Oliver studied conducting at The Pierre Monteux School, and is a graduate of The Mannes College of Music in New York City.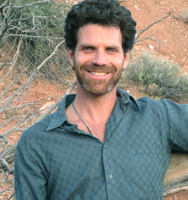 Gregory Gutin (Visual Artist) is a musician, artist, educator and art therapist, working primarily with children and adolescents. He is a graduate of the Tisch School of the Arts at New York University and in 2010 he received his Masters in Art Therapy from Southwestern College. Gregory is deeply committed to helping youth find healthy passage into adulthood through creativity and hope.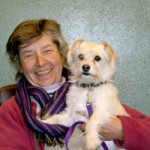 Wendy Chapin (Visual & Theater Artist) is the Artistic Director of Adobe Rose Theatre and has taught acting to ages 7 – 70 for over 30 years. She directed such plays as Good People by David Lindsay Abaire and Gideon's Knot by Johnna Adams. Wendy is the recipient of a National Endowment for the Arts Directing Fellowship.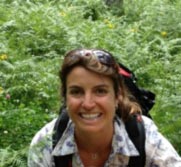 Lucy Ranney (Visual & Fiber Artist) is a fiber and visual artist and a native of Santa Fe, who currently works in the public schools as a visiting artist and has been teaching in the community for a number of years. She studied Fine Art at the University of New Mexico and has a BA in Spanish and Latin American Studies, as well as an MA in Spanish from Colorado State University. Lucy is passionate about connecting students to art in a hands-on, cross-cultural and multi-dimensional manner.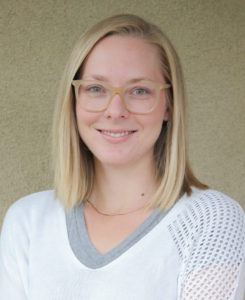 Claire LaRose (Visual Artist) is an interdisciplinary artist and educator, devoted to creative exploration and observation through interactive, process-based learning. She has taught at numerous museums and arts organizations including the Georgia O'Keeffe Museum, the Museum of International Folk Art and the de Young Museum. Claire received her teaching degree from Bradley University and studied art history at the University of Colorado, Boulder.
Melissa Briggs-Bransford (Dancer) is a graduate of New York University/Tisch School of the Arts and Smith College. For over 20 years, she has taught young people ages three to university age in schools and arts programs in New York City, Brooklyn, Santa Fe, Los Alamos, and Albuquerque. Melissa is currently on faculty at both NDI New Mexico and UNM.
A former New York City resident, she was listed as one of "Gotham's finest dancemakers" by The Village Voice, and has enjoyed artist residencies from several organizations, including the Joyce Theater Foundation and The Yard. Melissa has had work presented by numerous New Mexico organizations, including the Center for Contemporary Art, the N4th Theater, the University of New Mexico, the Railyard Performance Space, and in PERPENDICULAR.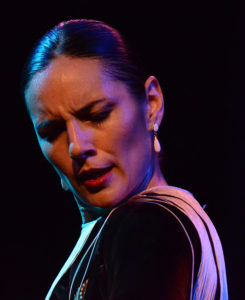 Estefania Ramirez (Dancer) debuted at the Royal Albert Hall, London, England at 17. She was a company member to Maria Benitez Teatro Flamenco, performing in the U.S. and Canada at Jacob's Pillow Dance Festival and PBS's Evening at the Pops, and abroad throughout Europe, England, & Central and South America.
For over 13 years, she worked in Spain as a resident professional dance artist and educator and taught movement at universities and conservatories; she created public education dance curriculum for the Spanish Ministry of Culture and Education. In 2019, she was presented as the leading figure of North American flamenco dance soloists at the Women in Dance International Dance Conference. Currently, she is a mentor for the Center for Flamenco Arts in NYC and co-directs Entreflamenco, El Flamenco Performance Cabaret in Santa Fe.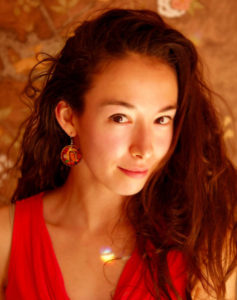 Esmé Olivia (Poet) grew up in traditional Tiwa Pueblo lands known as Albuquerque, NM to a Mestiza Mexican-American mother and Dutch-Jewish father. Her blood is a peace treaty she honors through prayers of dance, poetry and song.
After competing on the 2005 National Poetry Slam Champion team, she received her BA from Hampshire College in multi-disciplinary performance and arts-based education. She has worked as an artist educator with many groups in New Mexico and beyond, including The Identity Project and the Institute of American Indian Arts. Esmé is also a company member with Dancing Earth Indigenous Contemporary Dance Creations.