There are two inspiring Museum of International Folk Art exhibits to choose from this year.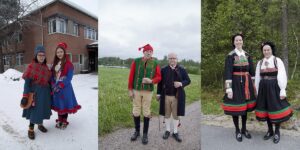 1. Dressing With Purpose: Dress helps us fashion identity, history, community, and place. Dress has been harnessed as a metaphor for both progress and stability, the exotic and the utopian, oppression and freedom, belonging and resistance. Dressing with Purpose examines three Scandinavian dress traditions—Swedish folkdräkt, Norwegian bunad, and Sámi gákti—and traces their development during two centuries of social and political change across northern Europe. More information here.
This exhibit opens December 12, 2021, and is best-suited for grades 4 – 8.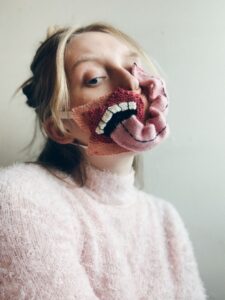 2. #mask: Creative Responses to the Global Pandemic: Face masks have become daily attire for people around the world. More than a Personal Protective Device that keeps ourselves and others safe, face masks have become a creative outlet for many. They are representations of self-expression, political stance, fashion, and a symbol of humanity's hope and care for one another. This exhibition is an ode to the face mask, and to the artists and every day citizens making their way through the COVID-19 crisis. More information here.